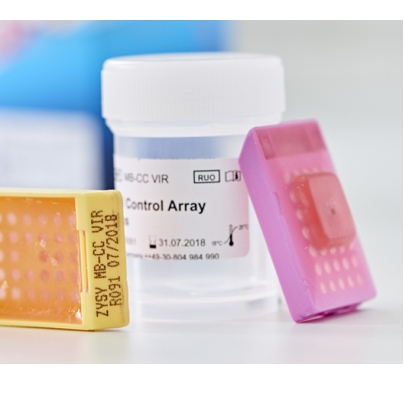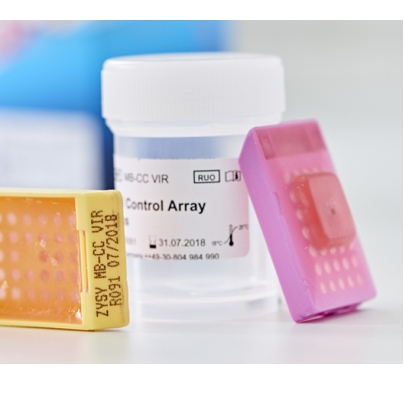 Cell Control Arrays - Zytomed
Enquire
Control blocks and control slides
Cell Control Arrays are Formalin-Fixed Paraffin-Embedded (FFPE) blocks with embedded cells or cell lines that can be used as controls for various purposes. They are suitable for immunohistology, in situ hybridization and special staining. Control slide sets contain precut sections of these blocks that are mounted on coated slides and already baked.
We stock a variety of control blocks in our Auckland warehouse including:
Receptor Block (containing cell lines expressing different levels of Estrogen Receptor (ER), Progesterone Receptor (PR), and HER2 (ERBB2)) and
Virus Block (containing cell lines infected with CMV, HSV type 1 and type 2, EBV and Polyomavirus/SV40).
Options available in the range include:
Cell Control Array ALK (IHC)
Cell Control Array Bacteria plus Fungi
Cell Control Array Receptor
Cell Control Array ROS1 (IHC)
Cell Control Array Virus
Cell Control Slides HPV
ERBB2 Control Slide Set
Contact us today to discuss your requirements further.