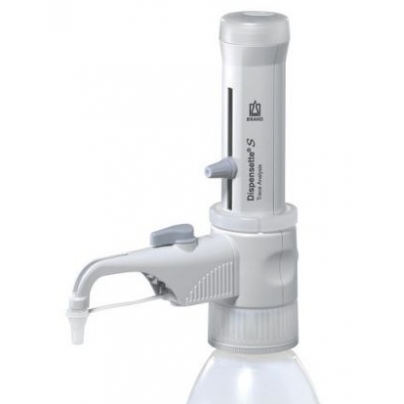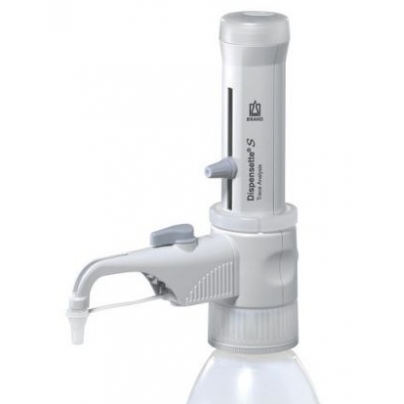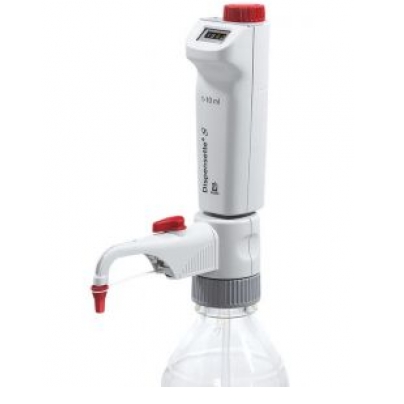 Bottle Top Dispensers - Brand
Enquire
DISPENSETTE® S - THE NEW GENERATION BOTTLE-TOP DISPENSER
The best Dispensette® ever - improvements in nearly every detail:
· Extremely easy filling and dispensing
· Simple priming by optimized flow channels
· Rapid and safe volume adjustment with internal scalloped track
The right bottle-top dispenser for each application:
Dispensette® S, suitable for an amazingly broad range of applications, particularly for many acids, saline solutions and organic solvents.
Dispensette® S Organic, ideal for dispensing of organic solvents and acids.
Dispensette® S Trace Analysis, specialized for dispensing high-purity acids, bases and H2O2.
Three different options:
1. Digital: The mechanical volume setting is easy to read and ensures accurate and reproducible volume control. Easy Calibration Technique for calibration adjustment in seconds without tools. A calibration flag indicates changes from factory settings.
2. Analog-adjustable: Rapid and safe volume setting with new internal scalloped track. Simple calibration adjustment with a supplied tool.
3. Fixed-volume: For standard applications. Simple calibration adjustment with a supplied tool.
DISPENSETTE® S TRACE ANALYSIS
· For High-Purity Chemicals. Innovative ideas, trusted technology
· For precise volume dispensing of high-purity media for trace analysis
· Fully adjusted at the factory, with a performance certificate. No calibration is required after replacement.

For more information on options either click here for the Brand.de link, or contact us with your application and volume requirements and we can provide pricing: onelab@onelab.co.nz
https://shop.brand.de/en/liquid-handling/bottle-top-dispensers.html